News

Home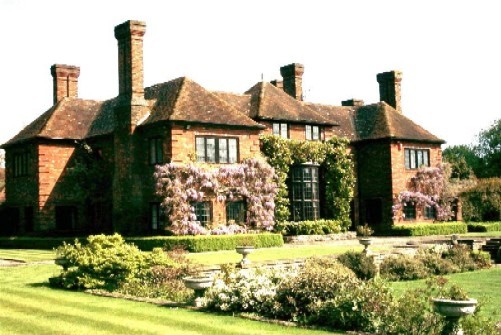 Crayhouse.com was founded in 2003 and took its name from the country house where it's first offices and training facilities were located. On a historical note, Cray House was built for the High Sheriff of Oxford in 1910 to the design of M. Maberley-Smith in the style of a late seventeenth century yeoman's house. Maberley-Smith was a friend and pupil of Edwyn Lutyens and Cray reflects many of the architectural details found on Lutyens' masterpiece The Deanery in nearby Sonning.
Founded originally as a broad-based buisness consultancy, Crayhouse.com has expanded and diversified over the last 10 years. It is now the online home of three very different and unique businesses:
OSC Partnership specialises in the design and creation of unique surveys and questionnaires for delivery online together with the provision of secure hosting services for organisations which use our questionnaire design and delivery platform.  Whether you are looking for a Marketing Survey, Customer Attitude survey or a Job Application Form, we are able to offer tailored solutions that are both efficient and cost-effective. The analysis provided by our statisticians alongside the training we offer will ensure that you get the most from your survey results.
We help our clients identify their survey needs, design and develop their surveys and then publish them online either within the crayhouse.com website.  Alternatively we can integrate any questionnaires into a client's own web site.  For more information contact us for a consultation or visit our consultancy web site at www.oscpartnership.com.
Trimetrica Designs is a specialist interior design and furniture supply company.  We advise clients on all aspects of interior design and supply high quality bespoke furniture from the Michael Northcroft range of designs. If you would like to talk us about a project you have in mind or just need to discuss your furniture needs, please email us in the first instance at TrimetricaDesigns@crayhouse.com with your phone number and a few details about your requirements and we will be in touch straightaway.
Pawsonality is the home of a unique and powerful personality test for dogs. This unique questionnaire and report is a scientifically validated Dog Personality Test that you complete online. You receive a profile of your dog's scores on 5 key personality traits and an in-depth interpretative report with practical and personalised tips on training your dog in loving and positive ways. Visit the web site now at www.pawsonality.net